Scholarship Recipients
2020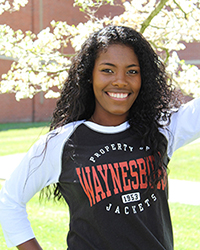 Jacinda Devart is a 2020 graduate of Grafton High School. She is the daughter of V. Diann Devart of Grafton. While attending GHS, Jacinda was active in National Honor Society, Key Club, varsity soccer (captain) and varsity track team. She was also a member of the WV Olympic Development Soccer Program ad GHS Fellowship of Christian Athletes.
Jacinda attended the U.S. Naval Academy Summer Seminar, volunteered for Beulah Baptist Church Vacation Bible School and Wallace B. Nursing Home, packed meals for Rise Against Hunger and worked extensively with Taylor County's HOP2E food distribution program.
The word Jacinda used to describe herself was resilient. She will attend Waynesburg University, majoring in Criminal Justice. She hopes to one day work as an FBI agent.
---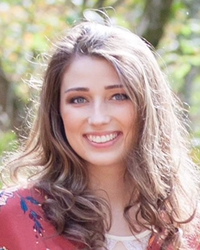 A 2020 graduate of Lincoln High School, Katie Martin is the daughter of Phillip and Angie Martin of Bridgeport. During high school, she was active in Key Club, Student Council, DECA, FBLA and varsity track and basketball.
Katie has been very active in church and community and has been involved in mission trips to Haiti and Ghana, the latter for which she organized a school supply/clothing drive. Her volunteer work involves projects with church, sports fundraising and nursing home visits.
Describing herself as adventurous, Katie will attend Fairmont State University, majoring in National Security and Intelligence. She aspires to work for the Federal Bureau of Investigation.
---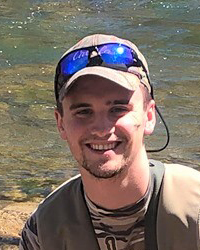 Jacob Perine is a junior at West Virginia University, where he is majoring in Wildlife & Fisheries. He is the son of Jeff and Julie Perine of Bridgeport and a member of Ten Mile Baptist Church.
While attending school, Jacob has been on the Dean's List, attended summer fisheries camp at WVU Jackson's Mill and participated in a school recreational basketball league. He has worked at Della's Deli in Bridgeport and assisted in the shooting of Fly Rod Chronicles with Curtis Fleming. He spent the summer of 2020 doing landscaping/outdoor maintenance work for McDonald's.
An avid outdoorsman, Jacob strives to be a good steward of the state's natural resources. He plans to one day work as an officer for the West Virginia Division of Natural Resources.
---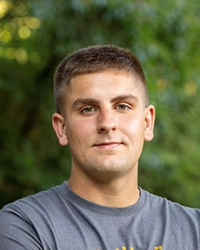 Nicholas Rose is a 2020 graduate of Clay-Battelle High School. He is the son of Melissa and John Rose of Fairview.
While attending CBHS, Nicholas was active in the West Virginia Army National Guard, WV State Trooper Junior Trooper Academy, varsity football (captain), varsity basketball (captain), varsity track, Heart Club (president), LEO Club, Interact Club, Recycling Club (Co-President), Student Council, National Honor Society and theater.
He has served as a volunteer for the Rosembaum House and Bartlett House, helped to organize local flood relief and participated in Heart Walk, Ink Out Walk, blood drives and Pennies for Patients, among other causes.
Describing himself as motivated, Nicholas will attend West Virginia University, majoring in criminology. He aspires to work as a West Virginia State Trooper or the U.S. Marshal Service.
---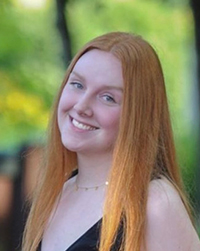 Shelby Shaffer is a 2020 graduate of Preston High School. She is the daughter of Kenneth and Gerri Shaffer of Albright.
While attending PHS, Shelby was active in Key Club, Health Occupations Student of America "HOSA" (vice president) and basketball.
Her community involvement includes the Preston County Buckwheat Festival, Pine Ridge Nursing Home, Salvation Army bell ringing, cooking food for the Ronald McDonald House and at her own school for Teacher Appreciation Week.
Describing herself as ambitious, Shelby will attend West Virginia University, majoring in criminology. She plans to work in law enforcement, ultimately as a federal detective.
---
Recent Donors

Nicole L. Porter
Tim and Shawn Morgan in honor of the Retirements of IRS-CID Agent Jeffrey Jones and ATF Special Agent Gregory R. Perry - NDWV
Hugh Scott, Tawnie, Micah and Mattie Gainer in Memory of a Wonderful Wife, Mother and Grandmother Michael Ann Gainer
Baker Hughes
Philip, Anna and Randy Barkins
Tim and Shawn Morgan in Honor of the Retirement of DEA RAC A.J. Galietti
Cinda O'Neill
Ric & Robin Renquest
Brenda Tenda
Kenneth Aucremannne

more >

Scholarship Recipients 2020

Jacinda Devart

Grafton High School

Katie Martin

Lincoln High School

Jacob Perine

West Virginia University

Nicholas Rose

Clay-Battelle High School

Shelby Shaffer

Preston High School