Scholarship Recipients
2017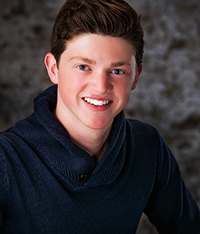 A graduate of Notre Dame High School, Chase Riggs is the son of Daniel and Michelle Riggs. His extracurricular activities included Student Government, Key Club, National Honor Society, Football and Swim Team.
Chase has held numerous positions of leadership such as Student Body President and HOBY Ambassador. He has been involved with an organization his family started called the West Virginia Child Abduction Prevention Program. The goal of the WVCAPPP is to educate children about ways to stay safe.
He has been accepted to West Virginia University. He plans to study Political Science. He would like to study law and become a prosecutor.
---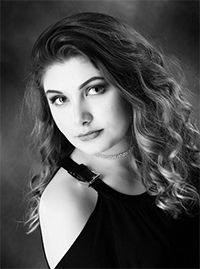 Morgan Dewitt, a graduate of Lincoln High School, is the daughter of Ed and Tammy Dewitt of Shinnston. She ranked in the top 25 of her class, was a member of the National Honor Society, Key Club and Soccer Team.
Some of the many ways she has served her community involved starting a walk in her neighborhood to raise the awareness of addiction. She also initiated a "Sippy Cup Drive" for West Virginia University Children's Hospital and a "Personal Hygiene Drive" for the Clarksburg Mission.
Morgan took advantage of an opportunity to shadow a local circuit court judge and sit in on some cases. She is very interested in Homeland Security. Morgan has been accepted into Fairmont State University majoring in Criminal Justice.
---
Grafton High School graduate Matthew McDaniel is the son of Brandon and Laurie McDaniel of Grafton. Matthew's extracurricular activities included Football, Baseball, Weight Lifting and Young Life.
Matthew has worked with Rotary Club to raise funds to send students to various leadership camps. He also volunteered at the Taylor County Missions serving meals. Matthew has mentored younger athletes at Youth Football camp and Little League.
Matthew will attend Fairmont State University pursuing a degree in Criminal Justice. He stated that he "would be dedicated to enforcing the law and protecting citizens."
---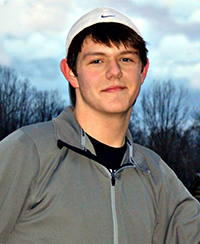 Nathan Oliverio, the son of Dale and Heidi Oliverio, is a graduate of Lincoln High School. He played football and was a member of the National Honor Society. He has worked in day care, has participated in mission trips and is an active member of his church youth group.
Nathan has been accepted to Fairmont State University. He plans to obtain a degree in Criminal Justice. He is considering becoming a deputy sheriff.
---
Recent Donors

Baker Hughes
Philip, Anna and Randy Barkins
Shirlee Alfred
Evans-Steiner Wedding
Tim and Shawn Morgan in Honor of the Retirement of DEA RAC A.J. Galietti
Cinda O'Neill
Ric & Robin Renquest
Brenda Tenda
Kenneth Aucremannne
Jane Post
Curtis Fleming
Paul & Evon Mihalik
Brent Harris

more >

Scholarship Recipients 2017

Chase Riggs

Notre Dame High School

Morgan Dewitt

Lincoln High School

Matthew McDaniel

Grafton High School

Nathan Oliverio

Lincoln High School