Scholarship Recipients
2018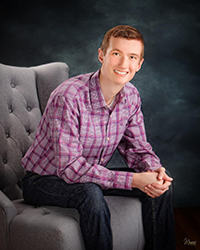 Andrew Booher is a graduate of Tyler Consolidated High School. He is the son of John and Tina Booher.
While at Tyler Consolidated, Andrew was a member of the Technology Student Association, the Family, Career and Community Leaders of America, and the Youth Leadership Association. He also graduated from the West Virginia State Police Junior Trooper Academy and attended Boys State.
Andrew attends West Virginia University pursuing a degree in Forensic and Investigative Science. He is considering a career in federal law enforcement due to his interest in the investigative field of counterterrorism. He would like the opportunity to serve and protect his community and country.
---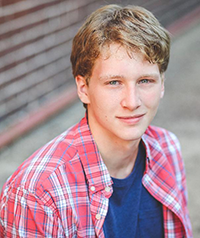 A graduate of Bridgeport High School, Andrew Gibson is the son of Norman and Shannon Gibson. His extracurricular activities included membership in the Drug Free Club of America, DECA, and Chess Club.
He has held a variety of part time jobs which included a law office where he was exposed to the intricacies of the legal process and a restaurant which allowed him to interact with people of all ages, ethnicities and backgrounds.
He is attending West Virginia University and is focused on pursuing a major in Criminology and a minor in Crime Scene Forensics.
He would like to "make the world a better, safer place" and help "protect the innocent" and "prevent future tragedies".
---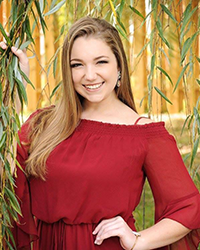 Brittany Cullers is a graduate of Moorefield High School. She is the daughter of Jeremy and Hope Bergdoll. She has been accepted to West Virginia University.
She plans to major in Forensic and Investigative Science to pursue a career in Forensic Investigation. She believes that solving crimes will help to "bring comfort to the victim's family".
Her extracurricular activities included Pep Club, and she is active at the Oak Dale Christian Church.
---
Recent Donors

Nicole L. Porter
Tim and Shawn Morgan in honor of the Retirements of IRS-CID Agent Jeffrey Jones and ATF Special Agent Gregory R. Perry - NDWV
Hugh Scott, Tawnie, Micah and Mattie Gainer in Memory of a Wonderful Wife, Mother and Grandmother Michael Ann Gainer
Baker Hughes
Philip, Anna and Randy Barkins
Tim and Shawn Morgan in Honor of the Retirement of DEA RAC A.J. Galietti
Cinda O'Neill
Ric & Robin Renquest
Brenda Tenda
Kenneth Aucremannne

more >

Scholarship Recipients 2018

Andrew Gibson

Bridgeport High School

Andrew Booher

Tyler Consolidated High School

Brittany Cullers

Moorefield High School